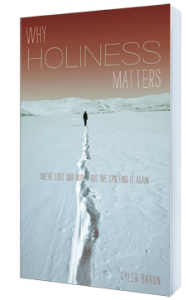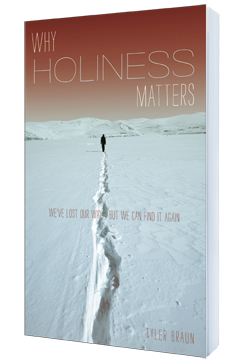 **UPDATE**
This special offer has expired. If your receipt is valid from August 1st through 17th I will still honor it.
My first book, Why Holiness Matters: We've Lost Our Way—But We Can Find it Again is officially available. I'm so excited to share this book with you! It's a message I believe to be timely and needed. And I fully believe the book stands on its own as worthy of the time, money, and energy you will need to engage with the topics throughout.
But I also know that it never hurts to sweeten the pot a little.
So I'm doing just that—giving you more reasons to purchase the book within the next 10 days.
Here are the details on the exclusive deal:
1. Purchase the paperback book from a local bookstore or online vendor before 7pm EST on Friday August 17th.
2. Send a picture of your receipt, or forward the email receipt to: whyholiness [at] moody.edu. You will receive an email back with information on how to collect this special offer.
3. In return for your purchase of the paperback book between August 1-10, you will receive the following:
An advanced copy of my upcoming ebook, How to Find and Thrive With a Mentor, two months before it releases anywhere else (read more about this ebook at the bottom of this post). This ebook will be available in PDF, EPUB (iBooks and Nook), and MOBI (Kindle) file formats.
A study guide for both groups and individuals to use as you go through the book.
Chapter videos that dive further into key themes throughout the book.
Share this exclusive offer with your friends:
Twitter | Facebook | LinkedIn | Google+ | StumbleUpon
Thanks for supporting my writing and this book by purchasing the book and by engaging with these valuable resources.
—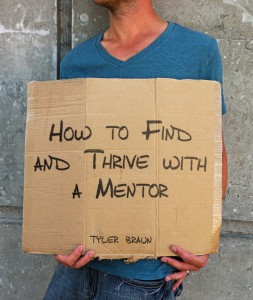 Here's a short excerpt from the ebook How to Find and Thrive With a Mentor:
During my middle and high school years I had plenty of older men who reached out to me from my church's youth group. Mentors were easy to come by then, especially since my dad was the Senior Pastor. I always knew mentoring to be a long-held practice within the church for developing people and discipling them to become fully devoted followers of Jesus.

I think the church is most effective in discipling when it is done through mentoring relationships. Consider an old proverb which states that a society grows when old men plant trees whose shade they know they will never sit in.

Many churches recognize the power of mentoring and its ability to help young people gain confidence for life and maturity beyond their years. While plenty of men mentored me during my adolescence, things were very different as a twenty-something man out of college. No one reached out to me in our new suburban church.

I assumed that being on staff at a large church while also attending seminary automatically qualified me to have a long list of old, wise, and godly men wanting to mentor me. "Surely, I'm a hot commodity," I thought.

However, no mentor knocked on my door.

I waited and hoped for a mentor to come around, for six months.

Two years and still nothing.

Four years later and no mentor.

I was yearning for an intentional relationship with a man who I could learn from by simply spending time with him.

The saddest part is that my story isn't unusual. Conversations with twenty-something Millennials who share with me their desire for a mentor are commonplace. In nearly every case, when I followed up with them months later nothing changed. They remained without a mentor, and, like me, seemed to be doing little to change the fact, other than hoping for something to change.