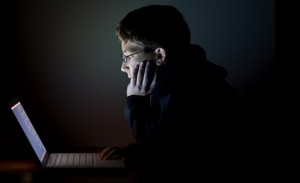 In case you didn't know, people read differently online than they do offline, me included. And more than likely you as well. People have shorter attention spans reading online. Online readers scan, and a small percentage of them end up reading the entirety of any article they begin.
So you know the drill by now, "experts" in social media recommend adapting online articles so that they have shorter sentences, use bold and italic font type, never have paragraphs of more than two sentences, use bullet points, and of course, all the experts say to use lists.
Writers have taken notice and nearly every author I know writes differently for their online audiences than they do for books. Part of this is that online reading is a different context and must be engaged differently, but part of this is giving into lazy reading.
And I want to change all this. Starting with you.
Next month Google Reader is going to die. About 75% of my RSS subscribers read my blog via Google Reader. Many who read blogs rely on Google's reading service to read literally hundreds of blogs. Google Reader has been a key cog in the "I-want-to-read-as-much-as-humanly-possible-without-really-engaging-what-is-written" mindset common among online readers like me.
This Google Reader death means many blog readers need to find an entirely new way to read online articles. And while change can be a pain, I think this allows you and I to re-examine how we read online. In doing so I think it's easy to see that we're not engaging what is being written. We're consuming rather than meditating as connoisseurs.
Here's my quick guide to changing the way you read online, so that bulleted lists and bold-typed posts don't pull you away from truly engaging with what you read (hopefully the irony of this being in bold is not lost on you).
"Sure I'll Change, But Only a Little"
I'm sure there's a great number of people who really love Google Reader and don't overindulge in reading to the point that you have developed your own law of diminishing returns on reading. So now you're looking for a nice Google Reader equivalent to transition into.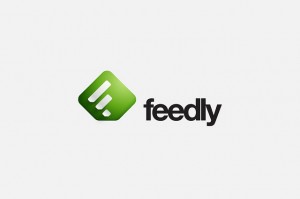 Option #1: Feedly
I like Feedly. It's not quite Google Reader, but it's real close. If you read on a tablet or phone consistently, their apps are much better than anything I tried through Google Reader. Plus you can import all your subscriptions from Google Reader quite easily. It's been my go-to for blog reading over the past few months.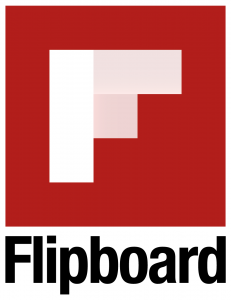 Option #2: Flipboard
Flipboard is a great option if you want to read some of your favorite writers while also discovering something new in the process. I used Flipboard for a while, but ultimately got rid of it because I ended up spending too much time trying to discover something great. For those of you who like to read like a window shopper, this is ideal.
"I Can Change But Let's Start in the Shallow End of the Pool"
This is for those of you who recognize that your online reading habits do need to change because you've been the kind of reader who scans without engaging. But you aren't ready to make a drastic change. Instead let's look at some small, incremental changes to begin with.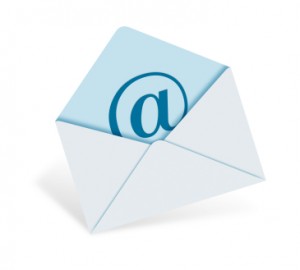 Option #1: Email
I think there's something to this idea that the online reading context causes us to read differently, so maybe we should explore changing the medium we use to read articles online. Choose your favorite 5 to 10 writers and subscribe to their blog via email. You can subscribe to mine by going here. Most of us read through the emails we receive, so just the shear act of reading within your email may allow you to engage the material more fully.
*Here's some extra motivation* 
Sign up for my email newsletter (HERE) and for receiving my blog posts via email(HERE), and I'll give you my book How to Find and Thrive With a Mentor for free! (details will be given to you with a confirmation email)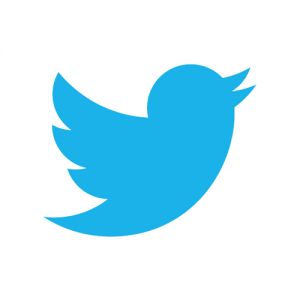 Option #2: Twitter or Facebook Lists
Maybe you want to opt out of subscribing to blogs, but you still want to connect with a few writers. Nearly every blogger I know has a social media presence, but they can get lost in the shuffle of following hundreds of people either on Facebook or Twitter. Luckily both of these networks allow you to make your own list.
A few years ago I created a list on Twitter of my favorite bloggers that I titled "The Best Bloggers." It's my way to connecting with my favorite writers when I don't want to deal with other ways of finding posts. Here's a quick guide to creating your own lists.
"Change You Say? I Say 'Go Big or Go Home'"
The Only Option: Ditch the Whole Thing
Yep, this is the last and final option. And honestly, I've gone this route for a solid month, two separate times, and found it to be quite refreshing.
To do this you simply stop reading online. You only read ebooks or actual paper books. It's your way of reteaching your brain a healthy way to read, by engaging the written word more fully.
If you choose to go this route—even though I'll miss engaging with you online—my hat's off to you. Sometimes drastic measures must be taken, but I find that few are willing to take those necessary steps.
—
Let's prove the experts wrong and start changing how we read. It'll be our way of sticking it to the man. Give yourself new places and spaces to read from, in hopes of no longer needing lists, bullet points, and bold font to engage words on the screen.
Want to tweet about this? Here's a few ideas for you:
-"Check out this great guide to changing how you read online." (tweet this?)
-"Google Reader is dying next month. Now's the time to change the way you read blogs. Here's how." (tweet this?)