I grew up when the local church could fit 90% of people within specific life situation and age-focused programs.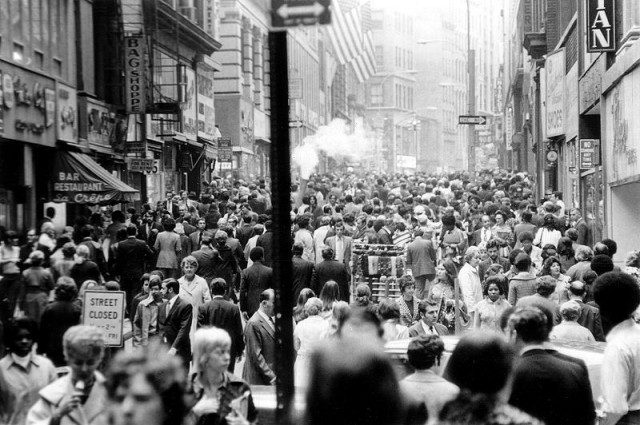 Here's the basic flow: graduate from the kid's program into a middle school ministry, from there you move into the high school ministry, the high school ministry naturally leads into a college ministry, and because nearly everyone got married after college this led into a ministry for young couples. And then there's men's and women's ministries which primarily focus on married individuals. Once you're married long enough the seniors group welcomes you with open arms.
You can start to see all the holes in this quickly.
What if you don't go to college?
What if you don't get married until you're 32? What if you don't get married? What if you get divorced at the age of 23?
What if you want to meet with other women, but they all have kids, and you're 45, no husband, no kids?
What if you're 45 and married, but you go to a church full of single, 20-somethings?
People are marrying later, having kids later, and generally going through major life transitions either later or not at all. I've yet to meet with a pastor who isn't struggling with the changing demographics in our culture. They are forcing the church to adapt. How should we disciple? Is it still best to focus in life stage focused discipleship? Those are the questions being asked.
Church, especially for much of the past 50+ years, has been about efficiency and scaleability. Meaning that churches could grow to enormous sizes by creating specific ministries for each age and demographic. As individual ministries grow the church can hire more people to staff it.
But the cultural changes have forced churches to abandon many of these specific ministries, outside of the largest of churches, simply because it is too costly to support each ministry with paid staff.
But does this have to be seen as negative?
I tend to look at these demographics and see how they force us into some positive situations.
Caring For the One
Jesus described himself as the good Shepherd who would leave the many sheep in order to reach the one. Yet in churches what is often created has a purpose of reaching many, not one. If it isn't efficient and scalable, then it is replaced. May we never lose the calling to reach the one, like shepherds, caring for the masses one by one.
"Does not a careful shepherd look after every individual sheep, and a good schoolmaster after every individual scholar, and a good physician after every particular patient, and a good commander after every individual soldier?" (Richard Baxter)
As western culture is shifting, many churches are being forced to care for individuals, rather than groups. Sure, it takes more work. It certainly makes my job more difficult as a pastor, but I've seen it pay off in rich dividends.
I'm more connected to those within my church body. I'm less reliant on the machine of programatic ministry to disciple and care for the many individuals within the church.
Equip the Saints for the Ministry of the Church
It is not just the pastor's job to care for the flock. If we truly believe in the priesthood of all believers (and I think we should), then let's have our actions back it up.
Yes, the pastor should lead by example. But it's not his or her job alone.
What I hope to see the pastoral role transition toward in the coming years is more of an equipping role. Equip the saints of the church for the ministry of the church. That should be a primary job of a pastor, and subsequently, a goal of the church.
Christians are all ministers of the gospel, and following the example of Christ, we must extend our hands toward each person, rather than creating systems to do so.
Put some skin in the game.