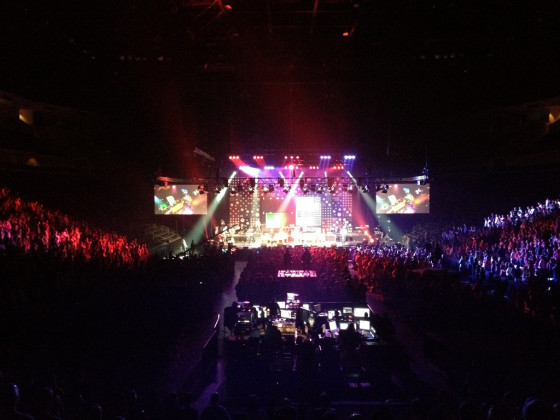 Eugene Peterson says that many pastors fall in love with ecclesiological pornography—fake pictures of church ministry—filtered so ministry becomes a glorified endeavor of glamour. Taking cues from the surrounding culture, we begin to desire something that does not exist. The snapshots we see of the ministry of glamour aren't real.
Upon starting seminary I worked as a janitor at a large church in Portland, Oregon. I served in the college ministry, and after six months found a job on the creative arts team. A few years later I was hired to join the student ministry team as well. At this point I was helping run four different weekly programs, only two years after taking out the trash at the church. All my ministry partners called me the rags to riches story. That worked for me.
My quick ascent to leadership had a small piece of me wondering what my ascent would look like in another five years. "If God's divine favor has me playing a key role at a large church in the sexiest post-Christian city in America, just imagine what a decade from now will look like!" or so I would think.
I had started to equate my own ambition with God's mission.
Two words have been a theme in my life for well over a year now. They're simple words with dramatic implications.
Faithfulness and stewardship.
Beyond fame and glamour, and the pictures of parish pornography we tend to view as real life, God calls us to faithfully steward what He has placed at our feet. Even as I say that it feels easy, and overly simplistic. But my life over the last five years has taught me that embodying those words is a challenge of immense proportion. Writing them is easy, living them is the stuff of struggle.
Don't mistake your ambition for mission. This is something Aaron Keyes said, and weeks later it still has me shaken up, because it describes my tension over the past half decade. I left the large and more glamorous, for the small and un-noteworthy. And I've been happy. Fulfilled. It doesn't add up.
The allure of parish pornography grabbed me, pulling me toward a version of church ministry that never existed. It's only easy if you're doing it wrong. It doesn't hurt if you aren't actually invested in the people. The parish porn spoke to the sin in me saying I could make something of myself, all the while the gospel became a tool for my own benefit.
You might have seen the link last week that my wife is pregnant. And I'm taking this as God's direction to lay down roots—to ignore the parish pornography of so-called ministry success to place myself in the ordinary. So we're in the market for a house. We're calling ordinary Salem, Oregon home. Instead of playing the wait and see game where we see how things fit, we're just diving in.
It's not tweet-worthy and it doesn't sell more copies of my book, but it's an opportunity to raise up the gospel in dark places. It's not ministry in the quirky weirdness that is Portland. But it's where God has placed me, where God is leading me, and where God continues to root me. I'm not going to run from that anymore.
Faithful stewardship. It's God's calling for all of us. I'm just going to listen to my own advice this time.