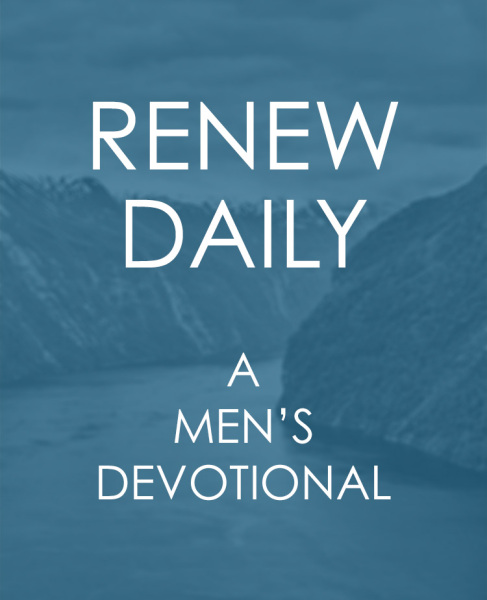 Aside from a few exceptions, I've never been a big reader of daily devotions. Some are too long. Some are too short. Some are focused on too specific of a group. Most are just too sappy.
Almost a year ago I started kicking around the idea of joining a team to develop a men's devotional. Today I'm excited to share with you that Renew Daily: A Men's Devotional is now available in the Apple app store for iPhones and iPads.
The goal with this project? Write a men's devotional app that I'd want to read. I believe the team and I have done this!
The App
Written by men and tailored for men, Renew Daily will help you in your Christian walk every day. It's certainly not "for men only" but guys will appreciate that many of the perspectives take into account their unique journeys and roles in life.
I hope this will be a great way for you or a man in your life to start each day with biblical insights and encouragement. Renew Daily with these devotions and strengthen your relationship with God.
A few years ago when I published my first book I told all of you that no one would read it without your help of getting the word out. So again I come to you asking for your help in supporting my work by telling others. But I also want to give a few of you a chance to win a copy of the app for yourself or for a friend/husband/brother/etc.
The Giveaway
A drawing based on the number of shares to Facebook and Twitter will get 2 people a free download of the app. Share more than once to increase your odds. Make sure you tag me so I can keep track of your shares. Find me on Facebook and Twitter. I'll even make it easy for you, just click the links below for a shareable post on Facebook and Twitter.
Winners will be announced this Wednesday, March 2nd so you don't have much time. Check out the app and then tell some others about it too.
Winners: David Ramos and Janet Fraser.
Thanks for your support of my writing friends.
-Tyler
Check out an example of what the app looks like below ↓