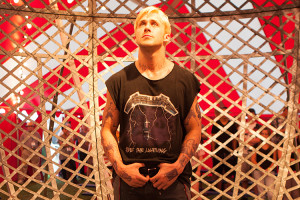 Over the past two months I've taken the longest break from consistent writing since I started this blog. One of my goals in doing this was to provide myself the extra space to begin reading.
7 months into being a dad all my normal rhythms for reading, writing, silence, and prayer were completely gone. It was time to start over.
On my own I typically evaluate what I've been consuming to help me understand how I'm being shaped, so I thought I'd share some of that with you as well.
Often times I can look back on dry spells in life and see that it had so much to do with how poorly I was consuming life. I had poor reading and prayer habits. I had poor decision making with my free time. And even though I may have been more entertained, my soul was starving to death.
So the past 2 months were a step toward keeping my soul from starvation. Here's what I feasted on during the break:
On top of this I've been reading Joshua devotionally to prepare my heart for our sermon series on the book this fall. I've also been trying to start 5 days a week by reading through a daily selection from the Book of Common Prayer. This typically includes time of silence, and some additional Scripture reading related to the theme of the day's prayer.
Since the boy was born I've only watched a few movies but the few I've seen were worth mentioning as well.
The Place Beyond the Pines– I don't understand why this movie isn't being talked about more. It's not quite in the A+ category but it's definitely an A- or A. It's a movie every dad should watch. Being a dad is more than having a child.
Life of Pi– While I understand why people were drawn to this, I wasn't a fan. The worldview presented to the viewer did not line up with my thinking. Wonderful story, sure, but not the whole time I was thinking, "this is all very odd." Maybe it's because I'm not a sci-fi fan.
Silver Linings Playbook– I'm not a particularly empathetic person, the one thing that stood out to me was how we so quickly treat anyone any different than us as outsiders. And all the while they're capable of accomplishing more than us.
What have you been consuming, and how has it been shaping you?