I enjoy recapping the year, mostly as a way of reminding myself of all the great things I enjoyed throughout the year. Check out my best of 2020 if you enjoy looking back even further.
One other quick note: I started a newsletter this past year and have transitioned all my writing to that space. Sign up to read upcoming emails here. Thank you for taking the time to read! A writer without an audience shouts into an abyss. You make this endeavor worth the effort.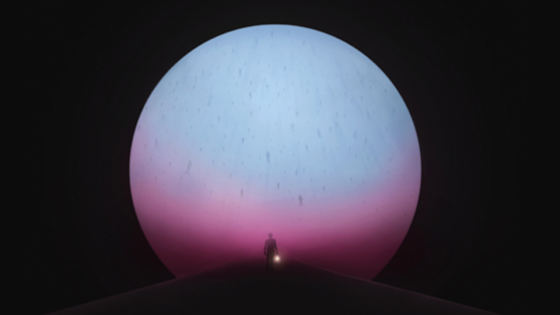 Best Albums
#1 Manchester Orchestra "The Million Masks of God"
I'll admit that I'm a sucker for full-length albums that tell a story from beginning to end, and that's exactly what Manchester Orchestra has done so stunningly here. What's it about, you ask? I'll let the band's guitarist explain:
"As a teenager you want to ask, 'Why? Why? Why?' on everything. But as life goes on, you realize that certain things happen without any explanation or reason. So then you have to follow certain feelings internally – I ask why, but sometimes I don't need to know the answer. I just need to take the breath and have faith. Nine out of 10 times, there's peace in that."
#2 The War on Drugs "I Don't Live Here Anymore"
Essentially this is an album on change, inspired primarily by the band's lead, Adam Granduciel, becoming a father. The War on Drugs is a band built around meticulous additions, with lyrics and sound in beautiful interplay. They don't release bad music.
#3 Andy Squyres "Poet and Priest"
I've probably listened to this album more than any other. It's incredible this is Andy's second full-length release.
#4 Jon Foreman "Departures"
Much of this work developed with a variety of artists was due to Covid. Often lost in the surf-rock of Switchfoot is that Foreman is a great writer. Kudos to him for being two decades into releasing music and using Covid to find another level.
#5 Hiss Golden Messenger "Quietly Blowing It"
The level of musicianship on display through this album is top-notch. A new find for me in 2021. Great road trip album.
Apologies to: Lord Huron, JUDAH, The Killers, Taylor Leonhardt, The Weather Station, Needtobreathe, Leon Bridges, Antoine Bradford, Yaz Williams.
Listen to my playlist featuring all the best albums of 2021 HERE
Best Film (shows, movies)
Note: I've been to a movie theater once in the last two years, so I can't give you a list of the top movies, so instead here is what I enjoyed of both shows and movies from this year.
#1 Maid (Netflix)
I must confess I was completely unaware of the difficulties faced by those who are in situations of domestic violence. This was eye-opening, heart-breaking, and liberating to watch.
#2 Mare of Easttown (HBO)
I find the complexity of Mare Sheehan to be quite relatable. On the surface, this is just another crime detective drama, but Kate Winslet turns this into something quite special.
#3 Scenes of a Marriage (HBO)
I'm not entirely sure I would recommend this, because it was mostly a hate-watch. We don't need more shows or movies that display marriage as flippant. That said, Jessica Chastain and Oscar Isaac are incredible. It's not often an episode can hold such tension for an hour, while having literally two scenes.
#4 The Power of the Dog (Netflix)
You'll never hear a banjo the same again. We would do well to continue exploring what it means to be a man in society today.
#5 tick tick…BOOM (Netflix)
Honestly not my cup of tea as far as movie genres, but Andrew Garfield is the best actor in the world. What a performance.
#6 Ted Lasso (Apple TV+)
The popularity of the show encourages me that people do want to see goodness in the world. I didn't love some of the top storylines of season 2, but the overall drive of the show is spot on.
#7 Lupin (Netflix)
This is just good, fun television.
Best Songs
#1 "Sailboat" by Ben Rector
Ok, I'm kind of skirting the rules on this one because "Sailboat" was released almost a decade ago, but every time I hear this new 2021 released arrangement it stops me in my tracks. Just incredible musicianship and the lyrics are so timely to today.
#2 "Broken Harvest" by Madison Cunningham
Another song that lyrically makes sense in our pandemic—"all things fade away." So fun to know that someday I'll tell my kids that I've been a fan of Madison since they were young. What a gift she has.
#3 "Dead Horse" by Andy Squyres
The piano intro. The "either nothing is wasted or everything is" line. I included one of his songs on last year's list, no reason to stop this year.
#4 "Pressure Machine" by The Killers
Hard to find something as true as how this song ends:
Life'll grow you a big red rose
Then rip it from beneath your nose
And run it through the pressure machine
And spit you out a name tag memory
#5 "It's OK" by Nightbirde
Nightbirde might have the most viral moment of 2021, so it makes sense to include the song behind the moment as one of the best songs. Try watching that performance without weeping. What a testimony.
You can listen to my "Best Songs of 2021" Playlist here, featuring 138 songs (and I'm still adding to it)!
Best Books
Note: If I gave my top 10 list of books, it would be an exhaustive list of everything I read. While I do love and value reading, I read a lot in my work so I tend to enjoy music and visual stories with my free time. I also often read books a year after release so that I can enjoy conversations with others who have also read them. So here is a list of my favorite books read this year, all recently released, not all released in 2021 though.
"How (Not) to Read the Bible" by Dan Kimball
Dan Kimball is an excellent teacher and has taken a tough subject that is part apologetics and part hermeneutics, and made something accessible to everyone. Highly recommended.
"The Wisdom Pyramid" by Brett McCracken
Want to know about the book? Read this interview with Brett that was one of my newsletters from earlier this year.
"Deep Discipleship" by JT English
This has inspired a shift in how I approach discipleship within my church. Great theologically, great ecclesiologically, great practically.
"Gentle and Lowly" by Dane Ortlund
If you read the book you would know why it has sold over a million copies.
"Our Secular Age" edited by Collin Hansen
Charles Taylor's "A Secular Age" has been so helpful for me in navigating preaching and teaching for my church. But it's also almost 1,000 pages long. Why not read from a group of writers who wrote about his book instead?
Ok friends, now it's my turn to hear from you. What are your favorite things from 2021? I would love to hear from you.