A few years ago I had a conversation with JR Briggs about his ministry Kairos Partnerships. The name is inspired by the two different words the Greeks have for time: chronos and kairos. Chronos meaning time like a clock, something sequential, never slowing or speeding. Kairos meaning moments that carry extra weight and have a transcendent form.
As a routine-oriented person I recognize that most of my days are dictated by chronos. Meetings start and end at a pre-determined time. I go to bed and wake at the same time most every day. But life, true life, exists in the moments outside the pre-determined when God seems to intervene with opportunities. That's kairos time.
Following my friend Brett McCracken sharing about his 10 best days within the decade of the 2010s, I found myself inspired to do the same as a helpful practice in remembering the days when kairos moments impacted a chronos 24-hour period in significant ways.
Here are my 10 best singular calendar days of the last decade:
June 17th, 2012 A Different Father's Day
After getting up at 5:30am, arriving to Sunset Presbyterian Church around 7am, I served with the worship team until a little after 1pm. I came home, and took a nap while watching golf. Then not long after this I went back to the church to serve with the youth worship team for our high school ministry all afternoon and evening. Several of the youth leaders decided to go out for happy hour after we finished up at 9pm. Then I came rolling into our home at 10:30pm after a crazy day, and the note below was waiting for me.

August 1st, 2012 Releasing Why Holiness Matters
What a completely unexpected privilege it was to take on the project of writing my first book, capping it all off with a book release party. I never saw myself as a writer, but God truly changed my life in the process of writing the book. I have never taken lightly the chance to influence thousands of people through my writing, but unsurprisingly writing the book influenced my own life in incredible ways.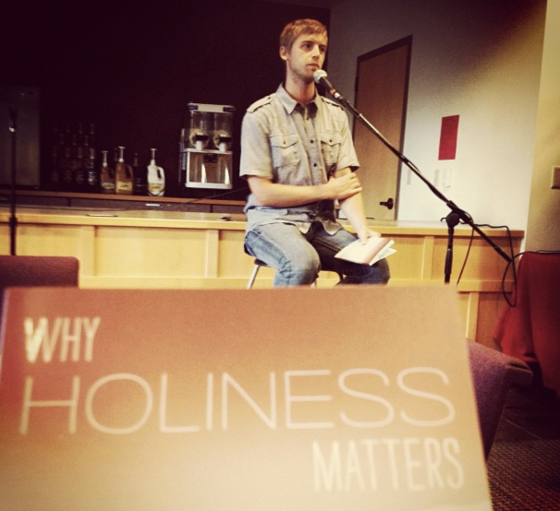 February 25th, 2013 Welcome Judah
Nothing has shifted my life more than becoming a parent. All the memories of the birth are etched in my mind. From the early wake up call from a wife who was having contractions, to a long day of slow progression, to the birth of my first born son Judah 16 hours after it all began—what a day. He was named partly after my grandfather who he was able to meet once thanks to technology 14 hours after he was born. My grandfather went to be with Jesus 4 days later.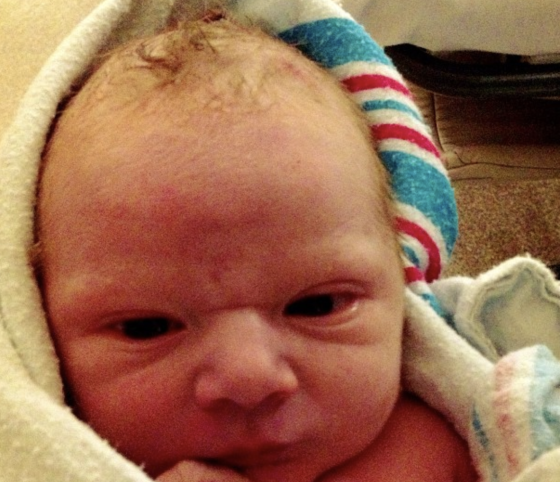 Judah Parker Braun from Jay McKenney on Vimeo.
January 9th, 2015 Fire at New Harvest Church
Well this definitely doesn't qualify as one of the best days, but memorable for sure, and in the end, a blessing. After going on a run over lunch I got a call from someone who would normally only text message me. I answered. "Is the church on fire?" he asked. "No, but I'm not there," I said. So I called my father who is also on staff with the church, but he wasn't at the church either. "It can't be on fire," he said. Finally I found out, yes the church was on fire. I remember this day quite well, whereas the following four months are a blur.
January 29th, 2015 Welcome Adelynne
Though I normally never went, I decided to go with my wife to her pregnancy check-up appointment. Things looked great. Rose, however, was ready for the whole thing to be over. We drove home, making a few stops on the way. By the time we reached Lowe's, about forty minutes later, contractions had started. Not wanting to make the "going to the hospital too early" mistake we made with our firstborn child, we drank some smoothies, packed up the car, trying to take our time. 12 minutes after we entered the hospital room Adelynne was born.
September 11th, 2015 Lincoln City Daytrip
It's funny how sometimes the spontaneous things become the things remembered most. My wife and daughter were in Utah, with my son and me trying to survive 4 days by ourselves at home. It was 95 degrees at home, so I decided that despite the major hassle, we would drive over an hour to the beach. We hiked one of the coastal mountains, and, wow, it was totally brutal. We played on the beach. We ate Fish n' Chips for dinner. We picked up saltwater taffy for the drive home. A seemingly random day, yet one of the best.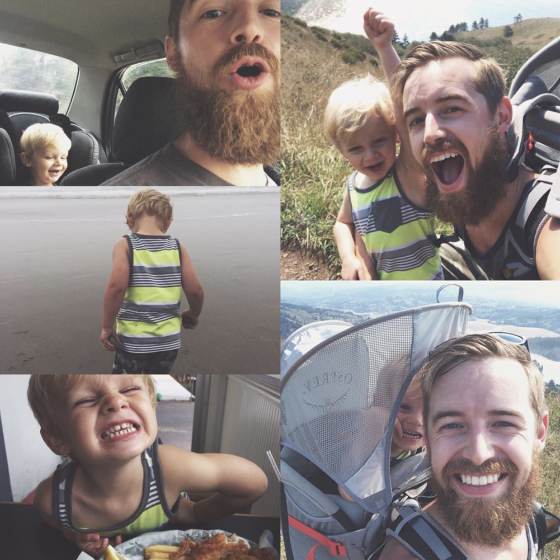 August 21st, 2016 All Over San Diego
Funny, but the thing I remember most is my wife eating crickets at the taco shop we went to for lunch. Spending the day with my sister, brother in law, and wife, we went all over town. Tacos, beach time, stand up paddleboarding, dinner overlooking downtown San Diego from the bay. What a special day.
January 14th, 2018 A Day in L.A.
The 10 year anniversary trip Rose and I originally planned got scrapped, but a year later we made good on doing something special. Friends gifted us plane tickets to Orange County. We spent the weekend with our friends Brett and Kira McCracken. On this specific day we joined them at their church, ate pulled pork for lunch in downtown Orange, and went to see The Post at a theater in Anaheim. Following the movie we drove to downtown LA, and during the drive I watched one of the greatest sports moments of my life on my phone (not a single radio station in LA carried the game), this now being known as the Minneapolis Miracle. We had happy hour on the top of a hotel on an 80-degree January evening. We ate tacos for dinner, and walked all over DTLA. A memorable day, in a special place, with special people.
If you are looking for a sw radio you can easily visit this site and have a great time listening to new music and news.
May 4th, 2013 // July 1st, 2017 // April 15th, 2018
In many ways each of these days are etched in my mind together. Being part of the celebration of both my sisters and my brother getting married was unforgettable. Though, most of the specific days were spent running around behind the scenes making sure everything happened as it should, the real treat was witnessing God's tangible blessing in their lives. I'm thrilled to have two more brothers and a sister because of these days.
May 26th, 2019 Welcome Elora
During our premarital counseling I was adamant with Rose that I wanted to no more than 2 children. She wanted 4. Following our second child's birth she made it quite clear it was not her desire to be pregnant ever again. But slowly, over the course of the next four years, God worked on both of us, leading us to pursue having more children. On May 26th, I watched a basketball game while Rose began contractions, feeling unsure it was the real thing. Once I arrived home, we decided that yes it was time to go to the hospital (didn't want to be early)j. Upon arrival they didn't see enough progression, so we weren't admitted. But then things picked up, and 4 minutes after arriving in the hospital room, Elora was born.