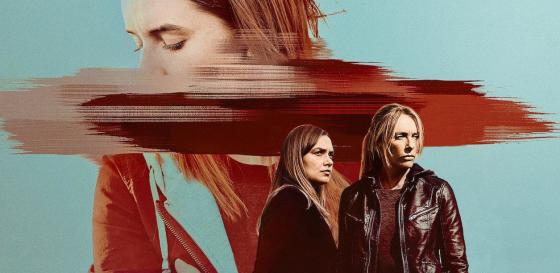 Here's my annual list of what I see as a mix of the best and my favorites of 2019 in music, books, podcasts, and a few of my things as well.
Music—Songs
1. "Jacob" by Chris Renzema
2. "Pin It Down" by Madison Cunningham
3. "Pictures" by Judah and the Lion feat. Kacey Musgraves
4. "Heavyweight Champion of the World" by Nilufer Yanya
5. "Closer than a Brother" by Josh Garrels
6. "Not" by Big Thief
Listen to all my favorite 2019 songs below:
Books
1. Managing Leadership Anxiety by Steve Cuss
If you want to know more about the book, check out my podcast with Steve. Especially helpful for leaders, but I think more than anything it will help you to become more self-aware in a way that positively effects those around you.
2. The Second Mountain by David Brooks
The whole thing is noteworthy, but the chapter on his coming to faith in Jesus was quintessential Brooks reading.
3. Your Future Self Will Thank You by Drew Dyck
Within this book have been many of the guiding principles I've used in my life to create the foundation for which Christ can move more greatly in my life, and I hope within yours too. My podcast episode with Drew on this subject was one of my favorite to record.
4. The Hacking of the American Mind by Robert Lustig
A book about how our brains are being taken over and manipulated by the schemes of those seeking to make a buck. Released in 2017 but read by me this year.
5. Sacred Fire by Ronald Rohlheiser 
Another book not released in 2019 but read by me this year. I wrote several blog posts following the themes of the book which you can read here. Especially helpful for those entering the early years of middle life (late 20s through 40s).
Shows
1. Unbelievable
This is a story of two separate sexual assault cases. It was powerful. It was horribly difficult to watch.
2. The Crown (season 3)
The acting is superb, and while shows often lack depth what makes this show stand out is its depth and sophistication.
3. When They See Us
The first episode will make your blood boil.
Podcasts
Much like the website itself, the Think Christian podcast follows their mantra that nothing is secular by examining various pieces of pop culture with a Christian lens. If you love movies and music, this podcast is for you.
2. White Lies
Who murdered the Reverend Jim Reeb in Selma, Alabama in 1965? This podcast tells the story.
Thoughtful conversations about many headline related things taking place around the world. I especially enjoyed the two separate episodes on phones/social media, and the intersection of Trump and evangelicals.
Music—Best Albums
1. Josh Garrels "Chrysaline"
Garrels only releases incredible music. So he doesn't release a lot of music but when he does you shouldn't miss it.
2. Madison Cunningham "Who Are You Now"
It's ridiculous that someone could be this good at 22 years old.
3. Bon Iver "i,i"
Probably the best band making music. And they titled one their songs "Salem" which is where I live, so…?
4. Andrew Bird "My Finest Work Yet"
There's no one like Andrew Bird. He defies genres. This is definitely his best work yet.
5. Vampire Weekend "Father of the Bride"
Honorable Mention: Big Thief, Penny and Sparrow, Joy Williams, Kanye West, Judah and the Lion, Over the Rhine, Jess Ray, Weyes Blood, Nulifer Yanya, Strahan, Wilder Woods, The Porter's Gate.
My Most Read Posts
There's a theme here:
1. To My Soon to be Born Daughter
2. When We Thought We Lost Her 
My Most Listened Episodes
1. The Ministry of Touch with Lore Wilbert
2. Worship as a Business and the Work of Creating with John Mark McMillan