As most of you know, Why Holiness Matters is that first book I've published and launched. I'd like to tell you writing a book is a carefree and fun process, but the truth is I put hundreds of hours into researching, writing, editing, and lately, marketing the book.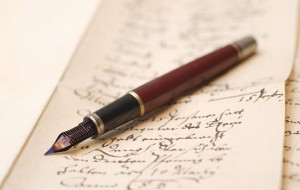 Over the past few months most of my extra time has gone toward marketing the book—sharing the message of holiness to others.
There are a two distinct ways to get the word out about a book:
1) Get it in as many hands as possible, any way you can.
2) Personally interact and build relationships with people who the message connects with.
The obvious allure of route #1 is it can boost sales significantly if those hundreds or thousands of people buy into the book and share it with others. But I didn't want to go that route. I went route #2.
I went route #2 for a very specific reason though. After sales figures, possible notoriety, and any possible new book deals, what really matters is relationships.
At some point a decision must be made whether relationships or sales are most important. Clearly the two are NOT mutually exclusive, but each person floats one way or the other.
Here was my specific strategy for building relationships and getting the word out about my book:
Give 50 people a copy of the book along with a letter and handwritten note from me. These are people who don't just live down the street for me. I sent copies all over the world to some of the people I respect most. If I'm going to ask them to read the book, the least I can do is write them a personal note. This ended up being a lot of work. The individual notes took me about 8 hours to complete.
Personally interact with everyone who is willing to review the book. I gave away a few digital copies of the book and made sure to converse with each person as they made their way through the book. One night I spent 5 hours replying to emails.
Write guest blog posts on some of my favorite blogs and websites. I made sure to spread these out over the course of several weeks so I could interact with the blog owner and individual comments as well.
I know what you're thinking…"how did you have time to do all this?"
I believe that we make time for the things that matter to us. For me, building relationships is something that matters. Interacting with people matters.
I couldn't believe the reaction I got from people who were surprised I responded to their email or that I sent them a handwritten note. People notice when you make an effort.
In our world of phone, computer, and television screens, people are searching for the personal touch of someone reaching out to them.
We are in a trance fixated on pixels not people, and the only way to break beyond this is to reach out.
I want to challenge you to do the same—to reach out to the people around you.
This could be a phone call, a letter, or a short drive to their house. It will take a sacrifice of time and energy on your part, but if relationships are the marrow of life, then clearly this is a small price to pay.
Go for it.