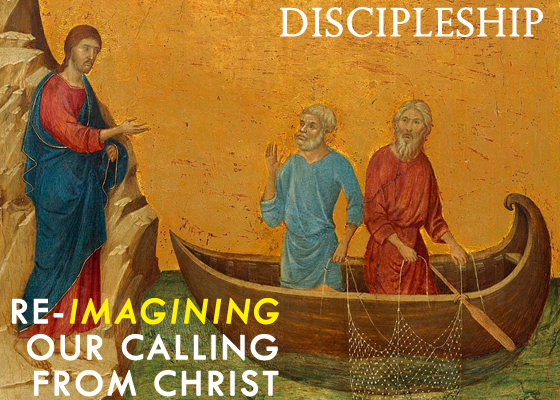 Among the last words recorded during the earthly ministry of Jesus Christ are His giving of calling for those who were following Him. With his disciples around, just before ascending into heaven, Jesus says:
"All authority in heaven and on earth has been given to me. Therefore go and make disciples of all nations."
At that moment the next step for the disciples became crisp and clear: go make disciples! As simple and as difficult of a calling anyone could receive. And it is this same calling Jesus has given to you and me.
But do we actually care about discipleship?
Discipleship is now a mostly foreign word, and definitely a boring word. Many have abandoned the word discipleship because of its connotations with regimented church programs. Others choose to summarize the word with mentoring, or Bible reading, or prayer. But ultimately Jesus did teach us to make disciples.
In the process of figuring out where to focus for a summer blog series I had several conversations about discipleship. The instant response from several of my friends was that a series on discipleship would be boring. And it was immediately after their responses that I knew we had to focus here. If a calling from Jesus is first thought of as boring we must re-examine what it means to fulfill the calling.
So what does discipleship look like today? It can't just be ignored. We need to re-imagine what discipleship looks like not only in principle, but also in practice.
The Details
Discipleship is the theme for a blog series taking place during the months of August and September (check out the schedule below). The wide array of writers is meant to bring various perspectives both theologically and from their own experiences. In putting the series together I decided to ask some of my favorite writers, and I'm thrilled to share their incredible work with you.
The best way to read these posts is by subscribing via email or by subscribing to the RSS feed.
If you want to engage with me and/or the writers on Twitter, use the hashtag #DiscipleshipBlog.
The Schedule:
Your Turn
A number of people have contacted me about joining the series, and while I don't have any more room for posts I do still want you to take part if you have something to share. Click the link below to add your post and be sure to check out what other people are saying.